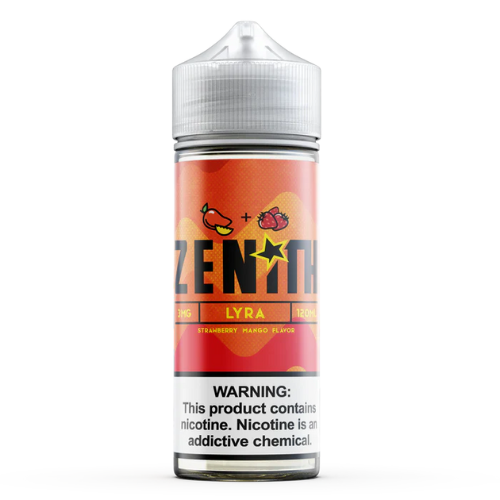 ZENITH LYRA
---
Flavor: Lyra
Experience the unexpected fusion of flavors in the tropical delight known as Lyra, brought to you by Zenith E Juice. This remarkable e-liquid showcases the perfect harmony between the sweetest, most aromatic mangoes sourced from the Eastern hemisphere and a subtle touch of strawberry.
With each inhale, you'll be greeted by the distinctive, luscious essence of mango, which seamlessly transitions into a tantalizing tropical fruit medley, leaving a delightful twist on your palate upon exhale. Lyra embodies the essence of summer cocktails on sandy beaches, allowing you to relish a perpetual vacation-like sensation.
Distinguishable from other e-liquids in the Zenith E-Juice collection, Lyra stands out with its luxurious and succulent flavor profile. Immerse yourself in a vaping experience like no other as you savor the richness and depth of Lyra's taste, capturing the essence of tropical indulgence.