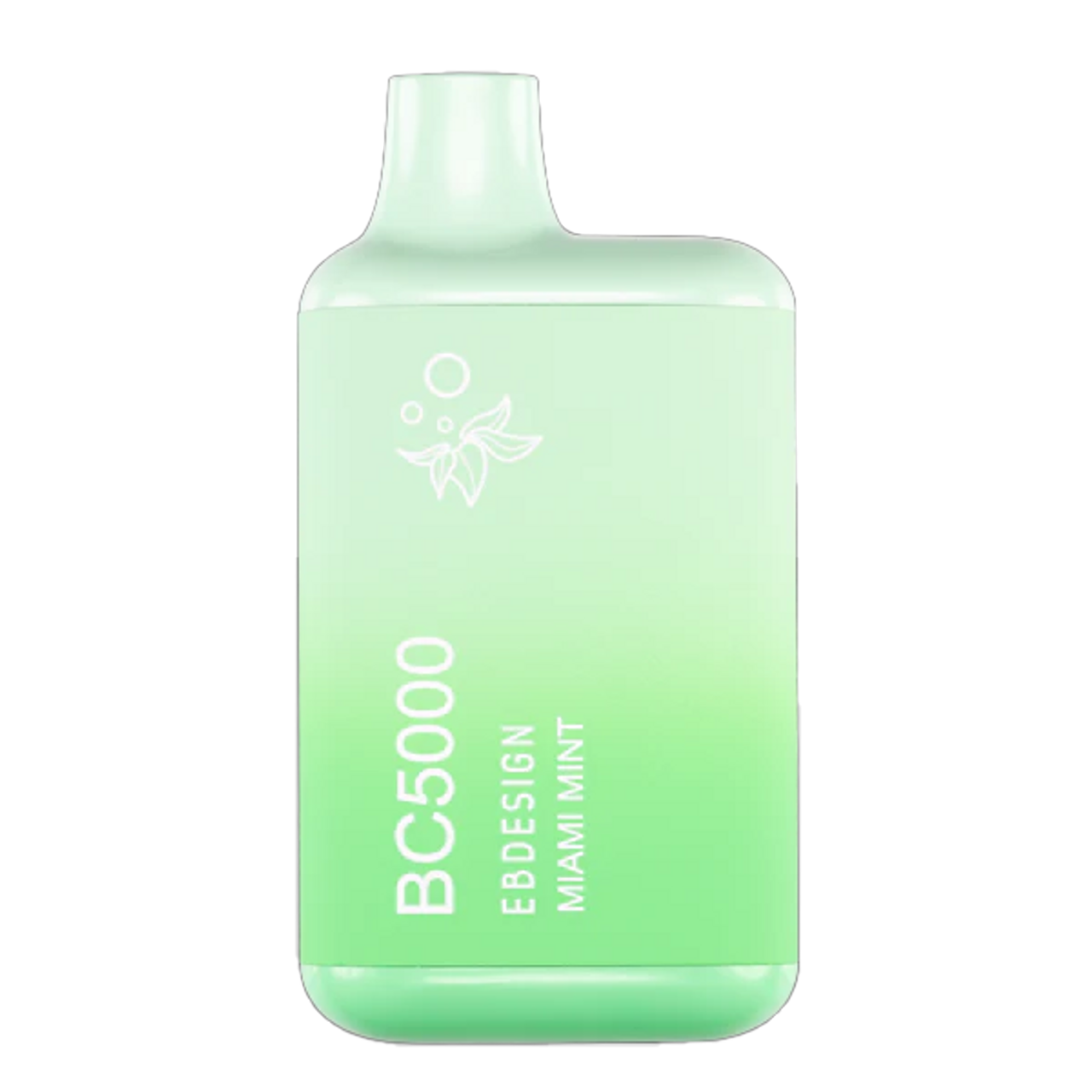 Elf Bar BC 5000 Miami Mint
---
Introducing Miami Mint Elf Bar BC5000 Disposable: Refreshing Coolness in Every Puff!
Experience the invigorating sensation of mint with our Miami Mint flavored Elf Bar BC5000. Packed with a powerful burst of icy freshness, this disposable vape device is perfect for those seeking a refreshing and satisfying vaping experience.
Key Features of Miami Mint Elf Bar BC5000:
- Nicotine Strength: 5% for a satisfying hit every time.
- Impressive Puff Count: Enjoy up to 5000 puffs, ensuring long-lasting vaping pleasure.
- Flavor: Miami Mint delivers a cool and minty taste that will leave you feeling revitalized.
- Generous E-Liquid Capacity: With a capacity of 13mL, you can enjoy extended vaping sessions without the need for frequent refills.
- Convenient USB-C Rechargeability: Keep your Elf Bar BC5000 powered up with a USB-C cable (not included).
Experience the perfect balance of minty freshness and high-quality vaping technology with the Miami Mint Elf Bar BC5000. Whether you're a mint enthusiast or looking to explore new flavors, this disposable vape device will exceed your expectations.
Choose Elf Bar BC5000 for an unforgettable vaping experience. Check out our wide selection of flavors to find your perfect match!
Remember, vaping is intended for adults of legal smoking age. Please vape responsibly.
Grab your Miami Mint Elf Bar BC5000 today and indulge in a minty vaping adventure like no other!