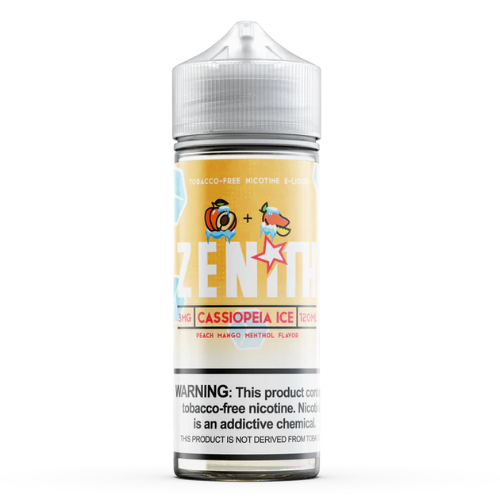 ZENITH CASSIOPEIA ICE
---
Flavor Profile: Peach Mango with Menthol
Experience the cool and invigorating fusion of Peach and Mango with Cassiopeia ICE by Zenith. This unique e-liquid combines the luscious sweetness of ripe peaches with the tropical allure of juicy mangoes, enhanced by a refreshing menthol twist.
Cassiopeia ICE delivers a tantalizing vaping experience that starts with a burst of succulent peach flavor, followed by the exotic essence of mango, and culminating in a satisfying icy menthol sensation. Each inhale will leave you feeling revitalized and rejuvenated, while the exhale will surround you with a refreshing chill that lingers on your palate.
Indulge in the enchanting blend of Peach, Mango, and menthol with Cassiopeia ICE by Zenith. It's the perfect choice for those seeking a refreshing and exhilarating vaping experience that will awaken your senses and keep you coming back for more.