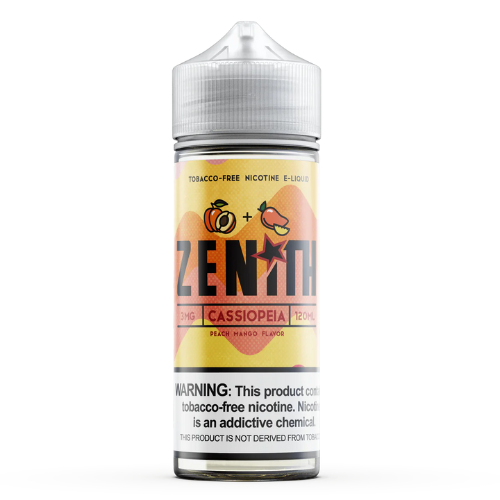 ZENITH CASSIOPEIA
---
Flavor Profile: Peach Mango
Experience the exquisite combination of juicy peaches and tropical mangoes with Cassiopeia by Zenith. This carefully crafted blend delivers a delightful fusion of flavors that will tantalize your taste buds.
Indulge in the succulent sweetness of ripe peaches as they mingle with the lusciousness of tropical mangoes. The result is a harmonious blend that captures the essence of both fruits, creating a truly captivating flavor profile.
With each inhale of Cassiopeia, you'll be greeted by the juicy and vibrant notes of peach, while the tropical mango adds a delightful tropical twist. The combination of these two fruits creates a symphony of flavors that will leave you craving for more.
Cassiopeia by Zenith is the perfect choice for fruit enthusiasts who appreciate a well-balanced and delicious e-liquid. Immerse yourself in the enchanting blend of peach and mango, and let your taste buds embark on a journey of pure satisfaction.