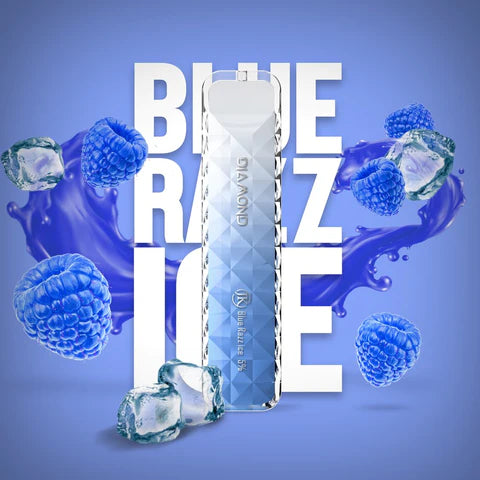 Air Bar Diamond Blue Razz Ice
---
Package Сontents: 1 Disposable Device
Air Bar Diamond Disposable Vape Features:

Disposable Device
5% nicotine
1 Device per package
1.8mL of e-liquid
380mAh battery capacity
Not rechargeable
Flavor: Blue Razz Ice 
Experience NEW! Air Bar Diamond Blue Razz Ice for the ultimate in cooling refreshment. Enjoy the intense chill and the delicious flavor of blue razz, all while benefiting from the expertly-crafted refrigeration capabilities.