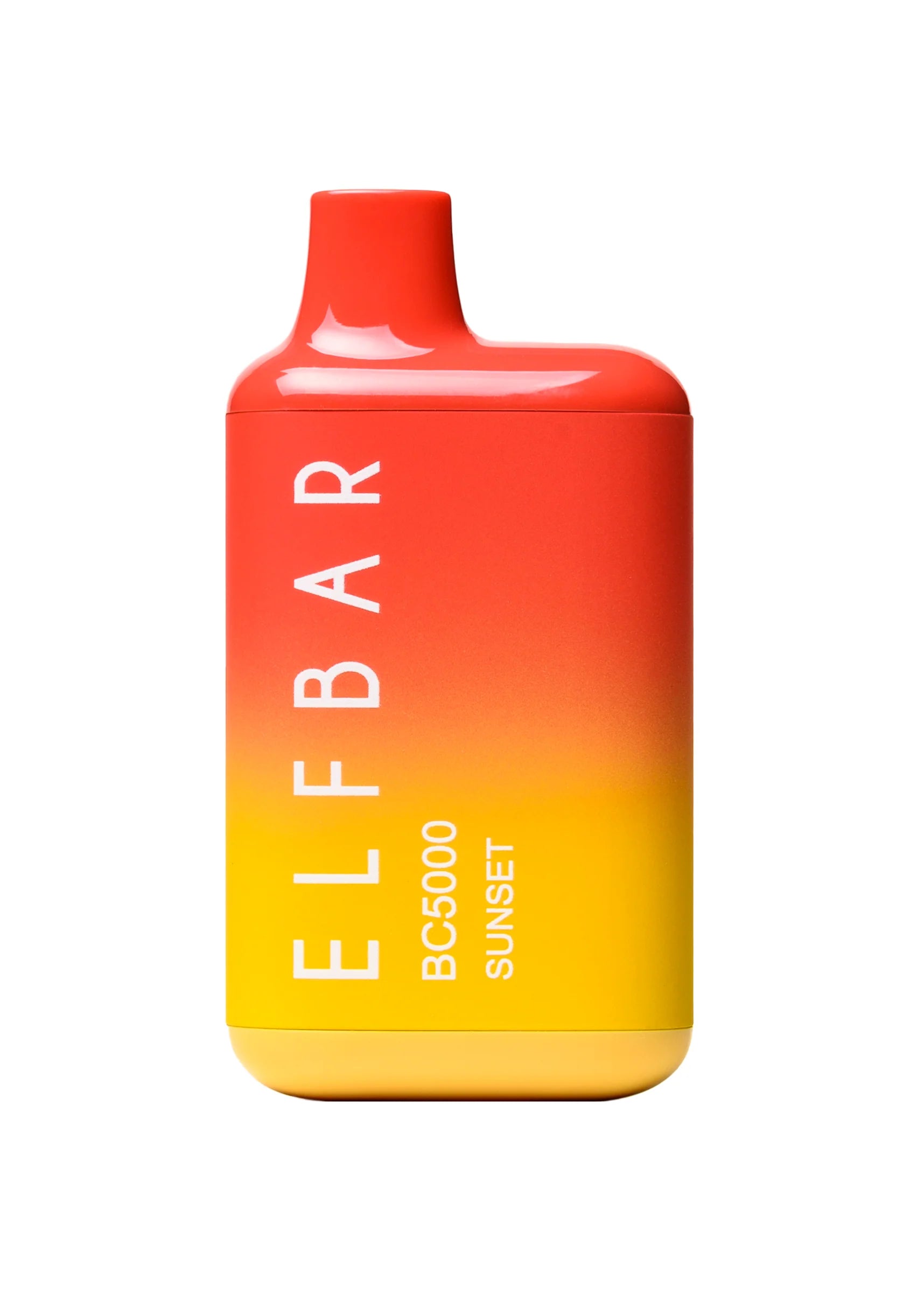 Elf Bar BC 5000 Sunset
---
EBDESIGN Flagon Vape Device
Discover EBDESIGN's popular flagon-shaped vape design, offering an exceptional vaping experience with its innovative dual-coil technology.
Key Features:
Compact Dimensions: Measures 79mm x 41mm x 19mm, ensuring a sleek and portable vaping experience.
High E-liquid Capacity: Boasts a generous 13ml e-liquid reservoir for longer vaping sessions with fewer refills.
Customizable Nicotine Strength: Available in a 5% nicotine strength option for a tailored vaping experience.
Long-lasting Battery: Powered by a durable 650mAh battery, delivering extended usage between charges.
Impressive Puff Count: Provides up to 5000 puffs, offering great value for vaping enthusiasts.
Effortless Recharging: Conveniently rechargeable via USB-C, ensuring ease of use.
Ingredients: Our e-liquids consist of:
Vegetable Glycerin
Propylene Glycol
Nicotine
Natural & Artificial Flavors
Experience unparalleled vaping satisfaction with EBDESIGN's flagon vape device.