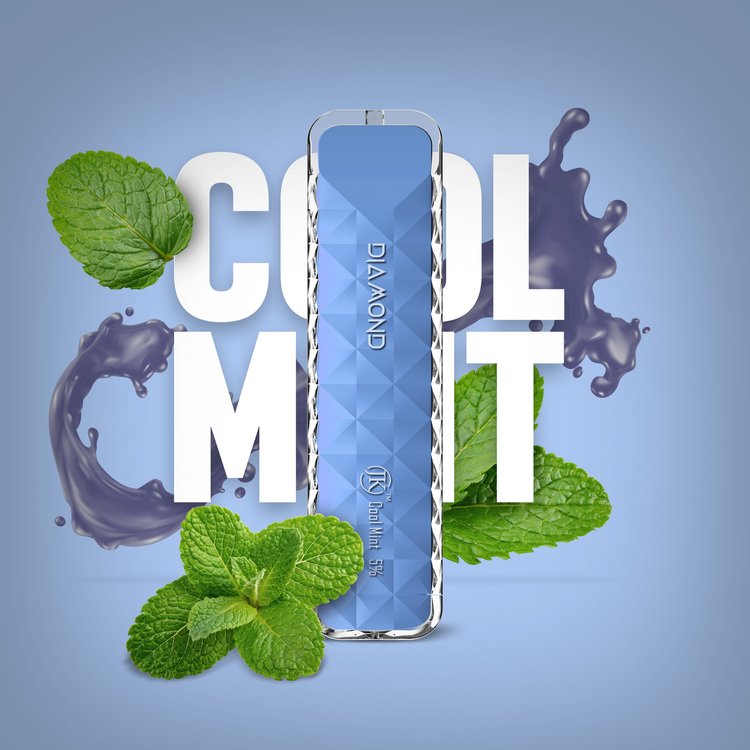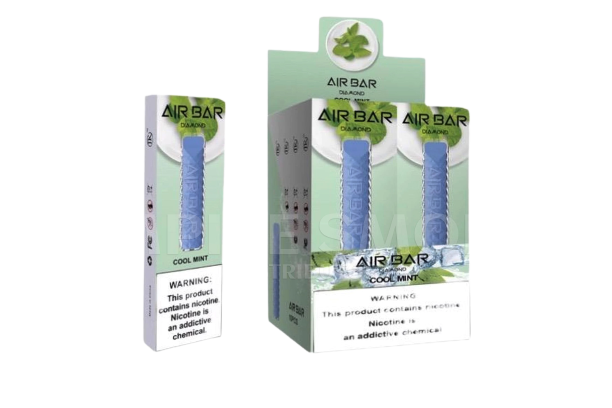 Air Bar Diamond Cool Mint
---
Package Contents: 1 Disposable Device
Air Bar Diamond Disposable Vape Features:

Disposable Device
5% nicotine
1 Device per package
1.8mL of e-liquid
380 milli-Amp battery capacity
Not rechargeable
Flavor: Cool Mint
The traditional element of refreshment presents itself in the right portions herein. The deluxe Air Bar Diamond Cool Mint will reinvigorate your senses much in the same way that a climb to the top of Mount Everest will.


The Air Bar Diamond Cool Mint is a remarkable vape device in the Air Bar category, manufactured by the renowned brand Air Bar Diamond 500 Puffs. This premium vape product offers a refreshing and invigorating Cool Mint flavor. With a size option of Pack Of 1, Pack Of 3, Pack Of 5, or Pack Of 10, it caters to various preferences and demands. The Air Bar Diamond Cool Mint guarantees a crystal-clear taste and provides up to 500 puffs per device. Its sleek and diamond-shaped design adds an appealing touch, making it a perfect blend of style and performance for an exceptional vaping experience.